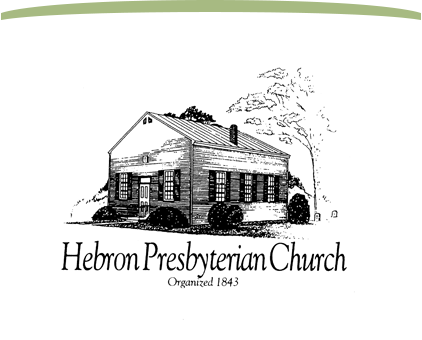 A Historic Church with a Living Mission
Pastor's Blog
Monthly Letter
God's Greater Plans
May 31, 2019
There's a saying that: "The biggest enemy of the great, is the good." It's an idea attributed to the 18th century philosopher, Voltaire, but it's surely much older. Anyone throughout history with an eye toward human behavior would have observed that we often get distracted from the best we can be, by the fact that we've achieved a level of success that feels "good." We look with pride on what we are, or on what we've accomplished, we declare it good, and then we get stuck there. Our potential for further development gets arrested by our satisfaction with what we've already achieved. While there's something to be said for being grateful for what we have been able to do in our lives, our gratitude shouldn't hold us in place. Our gratitude to God should be an encouragement to us to explore what else God has in store for us.
One of the most interesting stories to me from the New Testament is found in the 16th chapter of Acts. The apostle Paul and other early missionaries had experienced some amazing successes through the power of God's Spirit. Even at this early stage in Paul's ministry, he has done a lot of good for God's Kingdom. There's no doubt that Paul and those who traveled with him expected to be able to do a lot more good in performing miracles and sharing the Gospel. We're told that as they went from town to town, churches were strengthened in faith and increased in numbers daily.
Then we're told a curious thing. Verse 6 says, They went through the region of Phrygia and Galatia, having been forbidden by the Holy Spirit to speak the word in Asia. Further, verse 7 says, When they had come opposite Mysia, they attempted to go into Bithynia, but the Spirit of Jesus did not allow them. Why would the Spirit prevent Paul's missionary team from entering these towns? Was there danger there? They had certainly experienced danger, already; and that had not been a reason to refrain from sharing the Gospel. What Luke, the writer of Acts, reveals to us is that God had a better plan at that moment. God was preparing the hearts of people in a different place.
Luke tells us that after the Holy Spirit had put the stops on their other plans, Paul had a vision of a man pleading, Come over to Macedonia and help us. Macedonia at that time was a Roman province north of Greece. God had been preparing the heart of a woman named Lydia to receive the message of the missionaries. Luke tells us that, The Lord opened her heart to listen eagerly to what was said by Paul, and that she and her entire household were baptized. It wasn't an easy time for Paul and his team there in the lead city of Philippi in Macedonia; it was while they were staying with Lydia that Paul and Silas were flogged and imprisoned for healing a slave girl of an annoying spirit. But God used even that event to bring about the salvation of a jailor and his household.
The point is that God often redirects our "good" plans for the sake of something better, even something "great." It can be frustrating when we have a plan in place that seems logical and good to us, and we keep running into obstacles. It may be that God is trying to redirect us from a plan of our own that is merely "good," toward a plan of God's that is "great." It doesn't mean that if we follow God's better plan, things will necessarily be easy. But it does mean that we will be living into God's will, rather than our own. Paul and his team must have wondered why they were being prevented by the Spirit from going to places where they knew people needed to hear the Gospel. But if they'd doggedly persisted with their own plans, rather than being open to God's redirection, they'd have failed to meet Lydia and her household according to God's timing. Is God redirecting you in some way? If so, I hope you'll listen to God's voice.
With prayers for your journey,
Connie Weaver