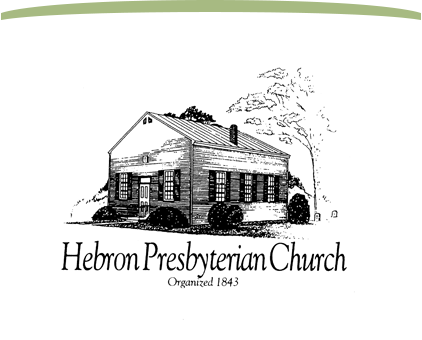 A Historic Church with a Living Mission
Pastor's Blog
Monthly Letter
Not Perfect, But Excellent
September 21, 2018
A friend of mine posted a photo on Facebook of the house her family owns at Holden Beach, North Carolina. The island had just been re-opened following Hurricane Florence, and her family's beach house there had weathered the storm in good condition. I was a little surprised by the sentiment evoked in seeing that picture. It's the house our family rents for our own summer vacations, and I'd been concerned about that property in the face of the hurricane. But I hadn't realized how worried I'd actually been; both for the sake of the owners, and because it's become a special place for our own family.
It got me to thinking about how particular places become repositories for our memories; some good, some bad. There are a couple of places I've been in my life that I don't ever care to go back to, because of the memories I associate with those places. There are other locations that hold beautiful memories for me, and still others that are a mixed bag; repositories of both positive and negative memories (read: high school!).
Churches can be one of those places that holds mixed memories for us; both good, and bad. Because of the nature of what "church" is and what we do there, both good and bad memories can get amplified in our minds because of the intense feelings we associate with our church experiences. It is, after all, about our relationship with the Lord of the Universe! But church is also about our relationships with one another, and because we are imperfect people, the memories we associate with our church experiences will never be "perfect."
Somewhere in my reading over the years, I encountered the idea that perfection is not required in order for something to be excellent. I absolutely believe this to be true. If you think about things in your life that you would consider to be excellent, it's doubtful you would insist that any of those things is also perfect. Even the most excellent of family relationships, or ideas or art, or the craftsmanship of the things we produce, are not perfect. Sometimes we even find beauty in the imperfections; especially because it can be the mending of the broken aspects of our experience that produce the most beauty and joy.
My friend's family has enjoyed their house at Holden Beach for four generations. I doubt that every single thing that has occurred there has been positive. It has, after all, been occupied by humans! But I also know that for this family, that place and the beach nearby is a focal point of their relationships with one another and of their happiness as a family. The perfection of their experiences there is not required in order for their memories to be excellent. As my friend says, it is her "happy place," as she and her husband watch their son (fifth generation!) enjoy it just as she has over the years.
That's what I hope Hebron Presbyterian Church can be like, for us. The church is always going to be a mixed bag of memories, because it is occupied by human beings. But as we're continually putting those memories – and everything we have and are – into the hands of our perfect Savior, the church can be a place of excellence. It can be the focal point of our happiness as a family of God, even in its imperfection. May it be so!
NOTE: As we see and hear stories of the continuing effects of Hurricane Florence, our hearts go out to those who've lost loved ones, or who've lost their homes, or their livelihoods, and whose lives have been disrupted in so many ways. If you feel led to help financially, one good way to do that is through Presbyterian Disaster Assistance at www.pda.pcusa.org.
The sermon text for this Sunday, Sept. 23rd, is 1st Samuel 1:3-20. It's the story of Hannah's praying to the Lord in her deep need. It will be the third in a series of sermons about prayers in the Bible. There will be a brief congregational meeting following worship this Sunday, for the purpose of electing a nominating committee to secure new candidates for the offices of deacon and elder for the coming year.
This Sunday, Sept. 23rd, and Sunday, Oct. 7th, will be the final opportunities for you to share a Hebron memory to be videotaped for our Heritage Celebration in October. If you've been thinking about doing this, please finalize your thoughts and come to the Ralph Fields room in the education wing after worship and let us record your memory!
You also still have time to sponsor a new hymnal/Bible set for the sanctuary. We'll soon be using our new hymnal, Glory to God, and our new pew Bibles. It's our hope to have sponsorship in by this Sunday, Sept. 23rd, so that we'll have time to get all the book plates completed before we begin using our new Bibles and hymnals on October 14th. There will be a form in this Sunday's bulletin. Sponsorships are $25 each for a Bible/hymnal set.
I hope you have Wednesday Night Special on your calendar, beginning on October 3rd. We'll gather for a weekly meal together through mid-November. Our study will be taken from a book called Concentric Circles of Concern, by Oscar Thompson. We'll take a break from our study on Oct. 17th, to hear a presentation from Ronnie Nuckols about his recent mission trip to Niger.
Sunday, October 14th, will be our Stewardship Commitment Sunday at Hebron. Those of you who are on our mailing list will be receiving information about our 2019 budget and ministries of the church, as you consider your giving for the coming year. We thank you, in advance, for your commitment to God's work in and through Hebron Presbyterian Church.
Heritage Weekend at Hebron – As part of our 175th anniversary celebration, we'll host a concert on Friday, Oct. 19th, featuring the Hebron Boys and young musicians from our congregation. We'll also enjoy singing some hymns from our new hymnal, Glory to God. Then on Sunday, October 21st, we'll celebrate in worship together, with the Rev. Walter Mann as our guest preacher, and lunch to follow in Holman Hall.
See you Sunday!
Connie Weaver
Pastor