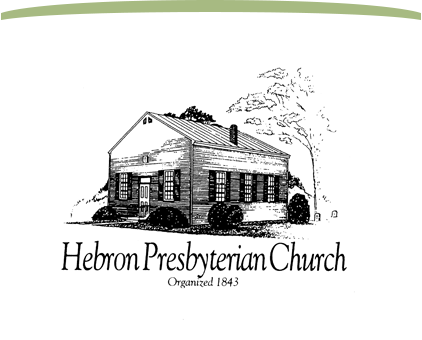 A Historic Church with a Living Mission
Pastor's Blog
Monthly Letter
"Did You Know I'm a Millionaire?"
April 15, 2018
That's what my dad used to say when he talked about his family, especially about his grandchildren. He said it so often, that someone in the family finally had a picture printed of Dad with his grandchildren that said,

"Did you know I'm a millionaire?"

and my mom kept it on their refrigerator for years. I thought about my dad this morning, as our family is coming up on the third anniversary of his passing. My dad was wracked with terrible osteoarthritis in his later years, but what finally got him was Alzheimer's. He enjoyed working, and packed his lunch and drove to his job at Alcoa Aluminum nearly every day until he'd passed his 70th birthday. But by the time he'd reached 71, it was apparent that my intelligent father was losing his ability to remember things. While he could still complete focused mechanical tasks, he often was confused trying to drive home at night. So he retired to the care of my mother, who faithfully saw to his needs and his safety during a decade of Alzheimer's.
If you've ever cared for someone with dementia, you know what a terrible illness this can be. Each case is different, and each phase is exhausting in its own way. We were fortunate that my dad's personality softened and remained mild and kind to the end. There was even a sweet spot for me as a daughter, early in his illness, when his emotional defenses fell away and he became warmer and more emotive than I'd experienced him since I was a very young child. He began to tell us how much he loved us, and he would often share a memory he'd formerly kept to himself, such as his early days of dating my mom, or the devastation and hunger he witnessed in Korea following the conflict there. But Alzheimer's stops for no one, of course, and eventually Dad no longer recognized his daughters as middle-aged women, and finally forgot that he had daughters, or grandchildren, at all. I remember one afternoon in particular, after I'd driven him around town as my sister often did, singing the first few lines of hymns he could remember, and my dad looked at me and smiled and said, "I've really enjoyed this; I'd like to do this again, because I think we could be really good friends."
In the years since my dad's passing, I've tried to recover and prioritize the "pre-dementia" memories of my dad. But the truth is that it's difficult, because a decade of dementia is quite a long time. Particularly having lived away since college, I don't have as many adult memories to fall back upon, as I would have had I lived closer and visited more often. As so often happens as we grow into our own adulthood, I wish I'd known and understood my dad better when I was younger.
So, what's the point of my reminiscing here about my father? I'm drawn back to this mantra of his,

"Did you know that I'm a millionaire?"

My dad worked hard, used his resources wisely, and provided well for his family. But no one would have ever referred to us as a "millionaire family." My father was rightly proud of what he'd accomplished for us, but he discovered his greatest wealth as he looked back on life nearer the end and observed the human beings he loved and would soon leave behind. While part of his feeling like a millionaire had to do with the fact that he'd "seen us right," as the saying goes, more of it had to do with the sheer fact of our presence in his life. My dad felt like a millionaire as he was surrounded by people he loved.
Which leads me to pose the question,

"What makes you feel like a millionaire?"

Maybe right now in your life it really would be (or, is!) financial security that would make you feel like a millionaire. There's certainly something to be said for making the most of the gifts, skills and resources that life bestows upon us, and for putting them to good use in providing for our loved ones and in sharing with others. It's how real human needs get met, and it's how we help to lay a foundation of security and goodness for those who come along behind us. But there's something more, and my dad understood this. The picture that ended up on the refrigerator was a picture of people. It was a picture of particular people he was leaving behind, who were his true legacy.
So, maybe the better question to ask is,

"Who makes you feel like a millionaire?"

Who are the people in your life who will be your legacy? It might be your children and grandchildren, or it might be someone else; not all of us have children or grandchildren. But every one of us has the chance to form important relationships and to leave behind a human legacy of love, creativity, responsibility and Christian faith. Who will get to inherit those things from you? What relationships do you need to be working on right now, so that someday you can truly say,

"Did you know I'm a millionaire?"
With prayers of grace for your journey,
A few other things from your pastor:
Worship this Sunday, April 15th
The sermon text for this week is Acts 3:1-16. The sermon title is "By Faith in His Name." We'll be observing Day School Sunday at Hebron Presbyterian! Some of our children will sing for us, and we'll have visitors to worship who'll be accompanying the children. Plan now to be ready to give the gift of a warm smile and a hearty handshake to a few of our visitors that Sunday. We'll also receive a special offering for our Day School on the 15th.
Next Youth Mission Fundraiser
Our youth are planning a Plant & Bake Sale on Saturday, April 21st, at the Shell Station & Country Store in Centerville. This is part of the ongoing fund-raising effort for our youth mission trip in July to Pikeville, Kentucky. The sale will be 9:00 a.m. until noon. Please come and support this worthy effort with your presence and a purchase. Leftover items will be available for purchase at the church after worship on Sunday, April 22nd.
Remember to fill your special grocery bag(s) with food items for the Goochland Cares food pantry. The collection week for these bags is April 22nd-29th, but you may bring your filled bag(s) by the church any time between now and the 29th and leave them on a designated table in Holman Hall. Empty bags (to be filled) can also be picked up at the church. Please take at least one grocery bag and bring it back with some of the suggested food items for this important ministry. You may also make monetary donations at
www.goochlandcares.org
.
Looking Ahead (for your calendar!)
Sunday, June 10th:
We'll have worship outdoors at Dover Lake, followed by a church picnic. Watch for upcoming details!
Sunday, October 21st:
We'll observe Hebron's 175th anniversary as a congregation, with a special service of worship and other events surrounding this "Heritage Sunday." Keep your eyes open for more details about this upcoming celebration.