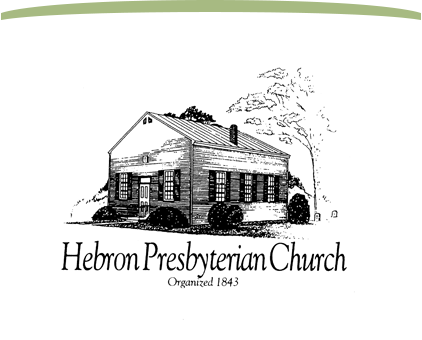 A Historic Church with a Living Mission
Pastor's Blog
Monthly Letter
May 04, 2022
"Gratitude is not a limited resource, nor is it costly. It is as abundant as air." (Marshall Goldsmith)
It's notable how, once we reach adulthood, so many of our parents' friends become our own friends. Social media, for all its faults, has given many of us the gift of staying connected with long-time family friends across the miles. One of those friends for me is a man named Robert who with his wife and children, was our next-door neighbor when I was growing up. Robert has "friended" many of us neighborhood kids and former church youth on his Facebook account in his retirement, and in this way, he keeps up with the happenings in our lives.
As Facebook users will know, there are different reaction buttons you can choose from to respond to a friend's post. Most people simply click the "Like" button for a post on a friend's page, unless the post is something that really touches their heart. An interesting thing about Robert, though, is that Robert clicks "Love" on just about everything; every bit of family news, every remembrance of a loved one now passed, every accomplishment, and every attempt at words of wisdom. On any of these things, Robert clicks the "Love" button. He also frequently adds the comment, "I thank my God every time I remember you." Philippians 1:3 "Love you."
What Robert is quoting are words of the apostle, Paul, to members of a congregation he loved. "I thank my God every time I remember you," Paul says, "constantly praying with joy in every one of my prayers for all of you, because of your sharing in the gospel from the first day until now." As Paul is imprisoned and awaiting trial because of his persistent testimony of Jesus Christ, he recalls with fondness those who have shared in his risky confession of faith. "I am confident of this," Paul says, "that the one who began a good work among you will bring it to completion by the day of Jesus Christ." (Philippians 1:3-6)
As I am concluding my time as pastor, my overriding thoughts are ones of gratitude. I am grateful to have spent these past four years with the people of Hebron Church, I am grateful for the shared work God has accomplished among us and through us during this time, and I am grateful for the expressions of kindness and support I have received. Our God is the Great Multiplier, and it is my prayer that God will take our efforts and multiply them for the good of God's Kingdom on this earth for many years to come.
My parting hope for Hebron Church is that as part of the Body of Christ, you will always choose "Love;" and that you will remember that gratitude to God for his salvation and blessings is the air you breathe that will give you life. As I follow God's lead to new ministry, I will thank my God every time I remember you.
With prayers for your journey,
Connie Weaver