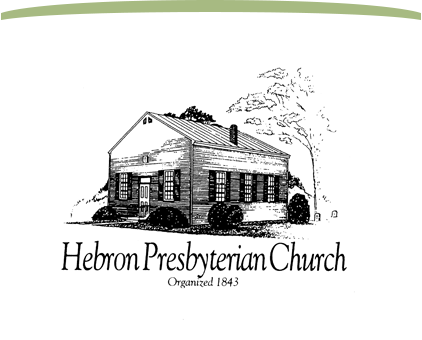 A Historic Church with a Living Mission
Pastor's Blog
Monthly Letter
Posts Tagged "grace"
February 22, 2018
Hello! The pastor's "Friday e-mail" is coming to you on Thursday this week, due to some commitments I have tomorrow. Like many of you this week, I've marveled at our unseasonably warm temperatures, that have accelerated the sprouting of bulb plants and teased us with a promise of things to come. One of my favorite things in late winter is the sound of the spring peepers. Our home in North Carolina is near a stream, and I expect there is quite a chorus of peepers by now. I've been hearing them the past few days at the farm where I'm staying here in Goochland County. I used to worry about the peepers' coming out so early, because I worried they would freeze to death when the temperatures fluctuated. But I've since learned that they can produce a kind of natural "anti-freeze" in their bodies which enables them to enter a dormant state when it gets too cold. That's about what I know about peepers, other than the engaging sounds they make.
The ability to "go dormant" is an important feature of how God created many species in nature. We witness it all around us during winter in this part of the country. And while we humans don't hibernate in the scientific sense, we do go through seasons of life when we "pull back" in some way; either to recover from a traumatic event, or because we are trying to figure out a solution to a problem or a doubt, or simply because we are tired and we need a rest. These times of "going a little dormant" can be good for us, as long as we don't get stuck there. Even though we may question God's presence during these times, we can be assured that God is with us as we are seeking God in our dormant seasons. God's design is for us to come out on the other side of these introspective times with renewed energy, clarity and purpose.
One of my favorite hymns is Natalie Sleeth's "Hymn of Promise," sometimes known by its first line, "In the Bulb There is a Flower." I love this hymn, because it reminds us that there is so much promise that we can't yet see. This idea applies to so many situations, and to so many of us people. Not a one of us is fully realized as God created us to be, and we all continue to live into God's purposes as we seek God through our seasons of dormancy and renewed life. I'm delighted that Markus has chosen to include "Hymn of Promise" in our worship this coming Sunday. Here are the words for you, now:
Hymn of Promise
Text and music by Natalie Sleeth, 1986
In the bulb there is a flower; in the seed, an apple tree;
In cocoons, a hidden promise; butterflies will soon be free!
In the cold and snow of winter, there's a spring that waits to be,
unrevealed until its season, something God alone can see.
There's a song in every silence, seeking word and melody;
There's a dawn in every darkness, bringing hope to you and me.
From the past will come the future; what it holds, a mystery,
unrevealed until its season, something God alone can see.
In our end is our beginning; in our time, infinity;
In our doubt there is believing; in our life, eternity.
In our death, a resurrection; at the last, a victory,
unrevealed until its season, something God alone can see.
Preparing to Worship Together
The sermon passage for this Sunday, February 25th, is Romans 4:13-25. The sermon title is "Resting on Grace."
A few upcoming events to mention:
THIS SUNDAY, February 25th
Hebron Kids for Christ (grades 4th-6th) will enjoy a Winter Beach Movie Party following worship, from 11:30 a.m. - 1:30 p.m. The event will include lunch and a movie at the Parrish House.
The Men's Group plans to leave from the church promptly at 4:00 p.m. to see the movie, "Sampson." All men in the congregation are welcome to attend.
WEDNESDAY NIGHT SPECIAL
Save room for another delicious meal, prepared by our WNS volunteers, to be served at 5:45 p.m. this coming Wednesday, February 28th in Holman Hall, for $5 per person. The menu is "Breakfast for Dinner."
Then stay for Week #2 of our study of love, based on stories from the life of King David, which begins at 6:30 p.m.
NEXT SUNDAY, MARCH 4TH
In addition to our regular Sunday morning service, there will be a service of installation for your new pastor at 3 o'clock in the afternoon, with a reception to follow. The guest preacher for the installation service will be the Rev. Clay Macaulay, Director of Alumni Development at Union Seminary in Richmond.
See you this Sunday!
Connie Weaver