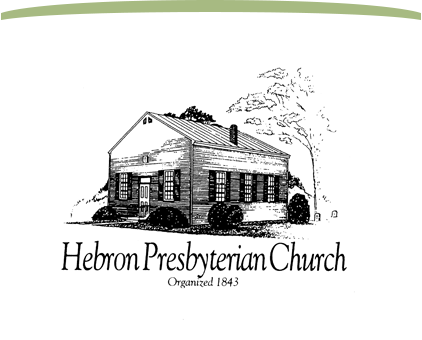 A Historic Church with a Living Mission
Pastor's Blog
Monthly Letter
The Source of Our Peace
May 08, 2020
A friend of mine commented recently about having "pandemic topic fatigue." Many of us who feel responsibility for speaking encouragingly about what is happening in our culture right now feel like we are running out of things to talk about that anyone will want to hear. Most all of us have dealt with disrupted schedules and measures of frustration and fear, and many of us have felt the loss of uncelebrated events such as graduations, birthdays, and time with grandchildren and other loved ones. Many people I talk to are ready for all this social isolation to be over with, and yet, they still feel afraid. There are so many unknowns about this COVID-19 virus, and an effective vaccine and good "therapeutics" seem too far away to give much comfort right now.
One way that some people have chosen to deal with their fear is to latch onto conspiracy theories that claim the pandemic is not "real," or that it was all engineered for political purposes. While following this kind of intrigue can give relief from weariness or fear, it's not healthy or productive when we stop listening to our credible scientists and place confidence in circulating information of unknown origin or credibility. Social media in particular has exacerbated this phenomenon, but it's an age-old problem; in the midst of crisis, we are susceptible to whomever tells us what we want to hear. Many would rather believe that the pandemic is not "real" or that it's overblown, than to accept the fact that a new illness is circulating among us that is killing tens of thousands of vulnerable people and for which we don't yet have a good solution.
It's no wonder so many of us feel afraid. Fear is a natural human response to threat, but it can be taxing on us when it goes on indefinitely in the face of the unknown. Our fear response is helpful when the threat is clear and immediate, such as our ancestors' facing wild animals, or when our child runs out into traffic. Our adrenaline rushes and we're able to accomplish feats that we might not otherwise be able to carry out in order to remove a predator or to save a child from danger. But when our anxiety remains high over a period of time because of what "might" happen to us or to someone we love, it wears on our bodies, our minds and our spirits. That's how many people feel right now.
I can't wave a magic wand and make your fears go away. But I can direct you to the Source of all comfort. When we can center ourselves in the steadfast love of God in Jesus Christ, we can find peace. We can step away from all the "what ifs" and the "how longs" and the nagging anxiety of COVID-19 and other problems in our lives, and put those things in perspective as we simply enjoy being in the presence of God. To regularly experience God's presence in this way through prayer gives us strength and wisdom for dealing with all that life brings to us, both now and in the future. It enables us to live out of love, rather than out of fear.
The earliest followers of Jesus faced threats that most of us can only imagine. To these followers and to us today, Jesus offered the promise of God's Holy Spirit, whom he called "the Advocate." This Advocate dwells with us when we accept the grace that God offers to us in Jesus Christ and as we seek to follow Christ's teachings. Jesus also offered his disciples – and us – his godly peace.
"Peace I leave with you; my peace I give to you. I do not give to you as the world gives. Do not let your hearts be troubled, and do not let them be afraid." (John 14:27)
If you are lacking in peace right now, present yourself to the Prince of Peace. Tell him exactly how you feel, and ask for what he has to offer. Then listen as he speaks to your heart and to all your fears.
With blessings for your journey,
Connie Weaver