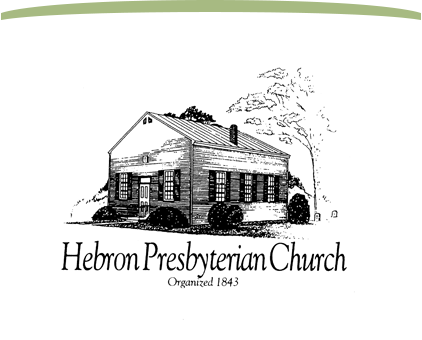 A Historic Church with a Living Mission
Pastor's Blog
Monthly Letter
The Marvelous Song
March 01, 2021
"We are worse than we think we are, but we are more forgiven than we can imagine because we have been more loved than we could ever possibly conceive." (Rev. Keith Abramowski)
This quote of his own is the cover photo on the Facebook account of a seminary classmate of mine, and every time I see it, I'm led to pause and ponder the wonderful paradox contained in this statement. As humans in a world broken by sin, you and I are utterly in need of God's saving grace in Jesus Christ. But as humans born of the creation of God, we are also utterly precious and loved by God. There is nothing God desires more than to be in relationship with us through the reconciling work of God in Jesus Christ. In regard to our human condition, we can never think too lowly of ourselves in terms of our need for God's mercy and help. But at the same time, we can never think too highly of ourselves when it comes to our value in the eyes of God. Learning to live in the tension of this paradox is part of what it means to grow in our relationship with Jesus Christ.
I was reminded of this again a few days ago when the words of an older hymn came to mind. There are many contemporary hymns that I love, but I am also grateful to have been steeped in the traditional hymns that were sung in my childhood church. To hold contemporary songs in one hand and traditional hymns in the other makes for a rich hymnody; it's a "musical canon" in my head for which I'm deeply grateful. The hymn that came to mind recently is one by Charles Gabriel called, "I Stand Amazed in the Presence."
I stand amazed in the presence of Jesus the Nazarene, and wonder how He could love me, a sinner, condemned, unclean.
For me it was in the garden, He prayed, "Not my will, but Thine." He had no tears for His own griefs, but sweat drops of blood for mine.
He took my sins and my sorrows, He made them His very own; He bore the burden to Calvary, and suffered and died alone.
When with the ransomed in glory His face I at last shall see, 'twill be my joy through the ages to sing of His love for me.
How marvelous! How wonderful! And my song shall ever be; How marvelous! How wonderful! Is my Savior's love for me.
The fact that a perfect God could continue to love us in spite of all our failings is a gift worthy of our amazement. God came into this world in the person of Jesus Christ, and in this way, bore our sins and our sorrows and made them his own, so that you and I might know the joy of God's eternal presence. When we place our future into the hands of our Savior, we can know we will one day see his face, and then the marvelous song will be our own.
With prayers for your journey,
Connie Weaver