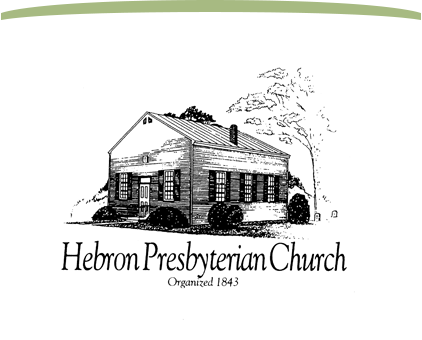 A Historic Church with a Living Mission
Pastor's Blog
Monthly Letter
On a Messy Day
September 02, 2021
The small devotional book by Sarah Young titled, Jesus Calling, has enjoyed phenomenal success. First published more than fifteen years ago, it remains a best-selling devotional book. The author wrote each day's message as if it were coming from Jesus. Young's stated purpose in writing the devotional was to help readers have a greater intimacy with God. I've had many people tell me over the years that it has brought them closer to Jesus. They've felt that he was talking directly to them, and that each day's message seemed on-target for what they were experiencing.
Jesus Calling is not the devotional book I use each day, but I keep a copy close by at my office. I picked it up on a particular day recently, to see what it might have to say. The devotion for the day began, TRUST ME. I could have stopped right there and received a worthy message from Jesus for my day. But let me share the rest of the message with you, and see if it speaks to your heart as it did to mine:
"TRUST ME in the midst of a messy day. Your inner calm – your Peace in My Presence – need not be shaken by what is going on around you. Though you live in this temporal world, your innermost being is rooted and grounded in eternity. When you start to feel stressed, detach yourself from the disturbances around you. Instead of desperately striving to maintain order and control in your little world, relax and remember that circumstances cannot touch My Peace. Seek My Face, and I will share My mind with you, opening your eyes to see things from My perspective. Do not let your heart be troubled, and do not be afraid. The Peace I give is sufficient for you."
Does that feel like a message to you from Jesus, today? I hope so. There is truly no substitute for the peace we can find in our relationship with God in Jesus Christ. One of the Scripture verses Young references in this devotion is John 14:27. This verse is part of a conversation Jesus is having with his disciples, as he anticipates his betrayal and physical death. In John 14:1-7, Jesus assures his disciples that he going to prepare a place for them in eternity. In verses 15-17, Jesus promises the coming of the Holy Spirit as Advocate and Helper following his earthly death and resurrection. "I will not leave you orphaned," Jesus says. Those who show their love of God by keeping the commandments of Christ will see Jesus continually revealed in their lives by the teaching power of God's Holy Spirit.
Then comes one of the greatest promises of all time, in verse 27: "Peace I leave with you; my peace I give to you. I do not give to you as the world gives. Dot not let your hearts be troubled, and do not let them be afraid."
Through the risen Christ, you and I have the promise of spiritual peace while on this earth, as well as life eternal with God. We find this peace through our prayerful relationship with Christ. Jesus may sometimes prod us out of our comfort zones or away from sin, but it is always toward the end of bringing us greater peace in a life lived closer to the will of God.
With prayers for your journey,
Connie Weaver