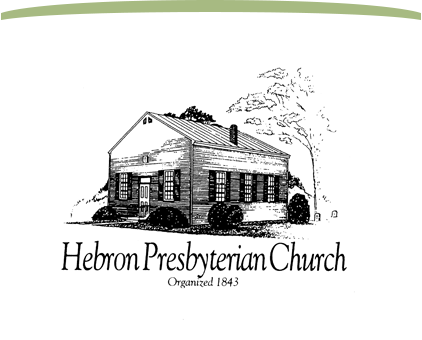 A Historic Church with a Living Mission
Pastor's Blog
Monthly Letter
In Special Need of Grace
January 30, 2021
I am acquainted with a man who is an Orthodox Christian priest in Russia. He has an interesting story about how he came to be a priest, and maybe I will tell you that story, sometime. But as I write this, I am thinking about something he said about our souls. Father Vladimir lives and serves in a small village about an hour and a half outside Moscow. Like many Russian villages, this one was devastated during the days of Stalin and the ensuing Soviet era. Upheaval occurred in all aspects of life; economic, social and religious. The crosses and cupolas were pulled down from the top of the village church, which became a storage building for agricultural products and eventually an area club and movie house. By the time Father Vladimir and his family moved to the village in the 1990's, the roof of the church had collapsed and the building was in complete disrepair. The longer story I'll tell you someday has to do with how the family's part-time project to help restore the church building blossomed into a multi-faceted ministry in the village.
After a casual "yes" to a request years ago to allow some parents and their disabled children to come and find summer respite, the village is now the center of a thriving summer ministry to special needs children and their parents. Mostly it is exhausted mothers who come to find rest, instruction and encouragement, while living the remainder of the year in a culture that is not particularly welcoming or supportive of families with special needs children. While the children's diagnoses are not revealed to visitors like me, my observation has been that most (but not all) of the campers are teenaged boys who appear to be on the autism spectrum. In many cases, the boys' fathers have left the home because of the stress (and in Russian culture, the embarrassment) of dealing with their children. In a nation still working to recover from seventy years of communist leadership, the educational and social support systems we take for granted do not exist for most special needs families.
Because many like those who come to the summer camps end up in Soviet-style institutions when their parents or other relatives pass away, the village is now creating permanent housing for families, with the aim of creating a community in which special needs adults can continue to live in a safe and supportive environment when they no longer have a family member to care for them. A critical aspect of the ministry in the village is to address the spiritual needs of the campers and their parents, as well as their emotional and developmental needs. As one mother said, "this is the thing the government cannot do for our children." Village life revolves around the now-restored church and its seasons of Orthodox worship, fasting and celebration. In my visits, I've been inspired by how the special needs campers are patiently and lovingly integrated into village life and worship, even when their presence at church can be very disruptive.
So, why am I telling you all this? I was recently watching a video that's been made about life in this village and its ministry to special needs children and their families. I was struck hard by a comment from Father Vladimir, who was speaking to the spiritual aspect of ministering to children with special needs. "If you look attentively at people's lives, how they live, and especially how they die; are they ready to meet God, or not? In that sense, we are all invalids." We are all invalids. While we decide as cultures who is "abled" and "disabled," and how different people will be treated, the truth is that in a world broken by sin, we are all crippled. We are all "disabled" by sin, from the humanity we were intended to be at Creation. From the perspective of eternity with God, no one of us is any more "abled" than another. Each one of us is entirely dependent on the grace of God in Christ for our spiritual healing and for reconciliation with our Creator. As long as we live on this earth, we will continue to be "disabled" by our presence in earthly brokenness, but with Christ's help, we will know the joy of complete restoration in the life to come.
When I think of myself as a spiritual invalid, completely dependent on God's grace, it changes how I view others. It makes me more patient and more loving, and it opens my eyes a bit more to the preciousness of every human life. This is what my friends in a little Russian village have learned; and I hope it's what we can learn, too.
With prayers for your journey,
Connie Weaver