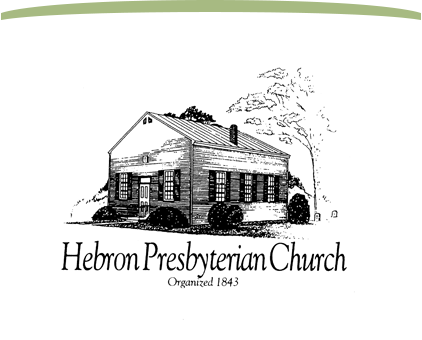 A Historic Church with a Living Mission
Pastor's Blog
Monthly Letter
How Good Do You Smell?
June 01, 2021
"Thanks be to God, who in Christ always leads us in triumphal procession, and through us spreads in every place the fragrance that comes from knowing him." 2nd Corinthians 2:14, NRSV ---
The apostle Paul had a special relationship with the Christian community at Corinth, an important city in ancient Greece. It was Paul who first brought the Christian message to Corinth, and it was through his work that the church there was established. While the relationship was at times rocky, it endured through hardships and disagreements. The 1st letter to the Corinthians in our New Testament is one of our most valuable letters in understanding the mind and the character of this great apostle in the early decades of the Christian Church. In the 1st Corinthians letter, Paul lays out principles of Christian worship and discipleship for this diverse community of converts. He wants them to thrive in their love for Christ and for one another, and to be a witness of this godly love to all those around them.
Paul probably exchanged many letters with members of the church at Corinth. We have just one other in our New Testament, labeled the 2nd letter to the Corinthians. This letter appears to have been written after a difficult episode between Paul and the Corinthian congregation. As with any of the Pauline letters in our New Testament, it is only one side of a conversation, for which we don't have the other. But there are themes that emerge in this letter that Paul wrote to one of his most beloved congregations. We'll be looking at some of these key ideas during worship over the next few weeks, with a series called, "More Than Meets the Eye." God often works behind the scenes to help us to grow and to show us our worth and our true treasure, and to open our eyes to beauty, opportunity and godly strength.
While Paul recognizes his own human frailty as he seeks to teach and lead in the early years of the Church, he also insists that God works through those who are willing to be used for God's purposes, regardless of their imperfections. Of himself and his missionary colleagues, he says, "We are the aroma of Christ to God among those who are being saved and among those who are perishing." (2nd Corinthians 2:15) Paul recognizes that none of us through our own strength can adequately bear the fragrant love and grace of Jesus Christ, but as we continually place ourselves in God's presence through prayer and the Word, we can indeed "smell good" for the sake of Christ.
Have you ever been in the presence of someone or something that bore a pleasant and lasting fragrance that lingered with you even after that person or that thing was gone from you? That's how a person should feel after being in the presence of someone whose heart is close to Christ. We don't literally "smell like Jesus," but we bear a spiritual "fragrance" that lingers with others when we are living close to our Lord. We bear a fragrance of joy and kindness and peace and strength, that will be remembered long after we have left the room. It will bring God glory and will help to draw others to Christ. This is the fragrance I hope we all will want to bear. While we won't always succeed, with God's help, we can be more of the aroma of Christ to those we encounter each day.
With prayers for your journey,
Connie Weaver