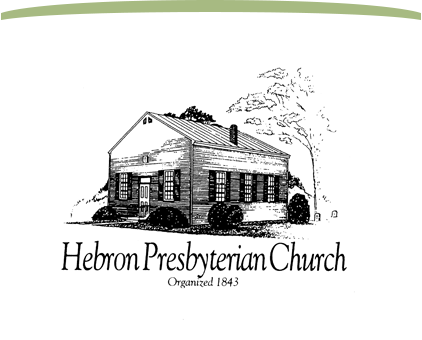 A Historic Church with a Living Mission
Pastor's Blog
Monthly Letter
From a World of Care
November 03, 2021
"And since He bids me seek His face, believe His Word and trust His grace, I'll cast on Him my every care, and wait for thee, sweet hour of prayer!" Maybe you will recognize these lines from the well-known traditional hymn, "Sweet Hour of Prayer," by William Walford. It's not in our Presbyterian hymnal, nor is it often sung in congregations today that are seeking to incorporate more contemporary hymns into their worship services. But these mid-19th century lyrics set to music by the composer William Bradbury were sung often in the church that raised me. Like the best of contemporary hymns, today, "Sweet Hour of Prayer" teaches truths about our relationship with God in Jesus Christ. It calls us to step away for a time from the cares of the world, and to make our needs known to God. This daily communing with God both comforts us and strengthens us.
"In seasons of distress and grief, my soul has often found relief, and oft escaped the tempter's snare, by thy return, sweet hour of prayer." Walford describes our prayers to God as having "wings" that bear our petitions to the One who waits to bless us. What a beautiful way to think about our prayers! He envisions the end of a life spent in prayerful relationship with God as one that awards the true prize of entering into God's presence for eternity.
"Sweet hour of prayer! Sweet hour of prayer! May I thy consolation share, till from Mount Pisgah's lofty height, I view my home and take my flight. This robe of flesh I'll drop and rise to seize the everlasting prize; and shout while passing through the air, 'Farewell, farewell, sweet hour of prayer!'"
Each of us will someday drop our "robe of flesh" and enter into eternity. Someone has rightly said that we are not "bodies with souls," but rather, we are "souls with bodies." Most of us find it challenging while clothed in this flesh, to truly enter into the presence of God in prayer on a daily basis. The "tempter's snare" is not just the bad things we think of as sin in our lives. The "tempter's snare" is also the distractions of living that crowd out an intentional, daily time of communing with the God who loves us and who desires joy for us.
The truth is that prayer can be hard work. It calls for sacrifice from us, of an "hour" that we might desire or feel pressed to spend elsewhere. It requires our willingness to put ourselves before God and to become vulnerable to what God may want to show us. But even as God opens our eyes in prayer to our own weaknesses and wrong thoughts, God also opens our eyes to his glorious love for us, and to the strength that only he can give.
"Sweet hour of prayer, sweet hour of prayer, that calls me from a world of care, and bids me at my Father's throne, make all my wants and wishes known."
With prayers for your journey,
Connie Weaver