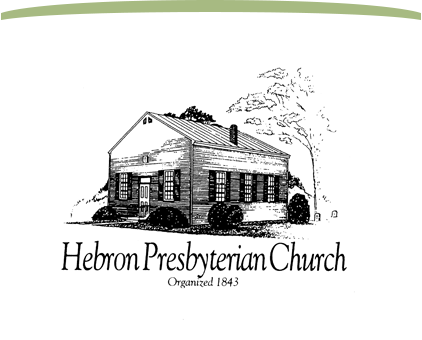 A Historic Church with a Living Mission
Pastor's Blog
Monthly Letter
Christmas at the Movies
December 01, 2020
Do you have a favorite movie that you watch at Christmas? Most people I know do. In fact, most people I know have more than one favorite movie at Christmas time. My husband and I used to start off with "National Lampoon's Christmas Vacation," but the last couple of years, our go-to first movie for Christmas has been "Elf," with Will Ferrell. Several people have told me they've never watched Elf because they don't like Will Ferrell's style. If you are one of those people, then I encourage you to watch it, anyway. It's different from his other movies, and I think you will enjoy it.
Once my husband and I have watched our first Christmas movie, we proceed with a series of others that includes "Miracle on 34th Street," "A Christmas Story," and "It's a Wonderful Life." We usually add in a couple of Christmas episodes from The Vicar of Dibley and Mr. Bean that we have on DVD. My husband watches (without me) a very old film adaptation of Charles Dickens' "A Christmas Carol." Other favorites among my friends include "White Christmas," "Love, Actually," and…"Die Hard" with Bruce Willis!
It seems that a lot of people are longing for Christmas this year more than usual, and even starting their decorating and other holiday traditions early. It's understandable that with the year we've had in 2020 – COVID-19, social unrest, and an election cycle that has tested friendships and family ties – we would "need a little Christmas, right this very minute!" Our traditions and the beauty of the season promise familiarity and comfort.
It's been a gratifying challenge to preach on the Revelation during November and I hope the sermon series that has wrapped up has been meaningful and helpful for many. But I'm ready now to ease up a bit and enjoy the Advent season on Sunday mornings. I want to do that by inviting you to watch a Christmas movie each week and then considering how the themes that attract us to these movies again and again relate to messages of the Advent season. To that end, I invite you to watch the following movies, and join us for worship at 10:00 a.m. on Sundays, either in person or via live-stream on our church Facebook page:
For December 6th, "A Christmas Story" (1983) with Peter Billingsley
For December 13th, "Miracle on 34th Street" (1947) with Edmund Gwenn
For December 20th, "Elf" (2003) with Will Ferrell
For December 24th (Christmas Eve), "A Charlie Brown Christmas" (1965)
For December 27th, "It's a Wonderful Life" with James Stewart
For January 3rd, "White Christmas" with Bing Crosby & Danny Kaye
(Jan. 3rd is the last Sunday of Christmas in the church liturgical year)
Our Christmas Eve service will be recorded in advance this year and released on the church's YouTube channel the week of Christmas. We'll post a link on our Facebook page and here on our website. A lot of discussion went into this decision among the staff and members of our Worship Committee. Christmas Eve is our service with the highest attendance. We know attendance would be lower this year because of COVID-19. But we also know we probably could not accommodate all who would want to attend, due to our distancing requirements, and we can't bear the thought of turning people away on Christmas Eve. So, this year's service will be online-only.
With prayers for your journey,
Connie Weaver