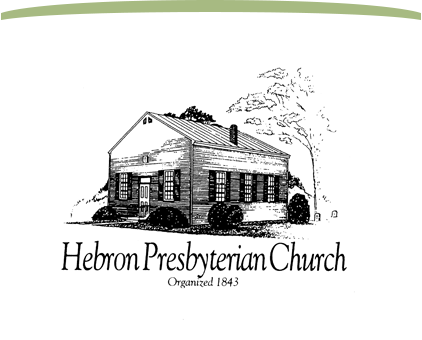 A Historic Church with a Living Mission
Pastor's Blog
Monthly Letter
All Grown Up
May 01, 2021
I often say how much I enjoy having adult children. Though I occasionally miss the sweet morning cuddles and the other joys of having young children, watching my sons grow up and pursue their own interests and "launch" has been one of the most rewarding experiences of my life. Our sons are now 30, 27 and 25 years old, and I could not have anticipated nor chosen for them the careers and hobbies they now enjoy. My husband and I did our best to expose them to many different opportunities when they were growing up, and then took a hands-off approach as they were deciding about careers and adult hobbies, seeking simply to support them in the choices they made. Occasionally they do things that cause us to hold our breath a little (purposeful trips to risky places, challenging outdoor sports), but we would never wish for them to live in a bubble, just to be "safe." We tried to teach them the difference between worthy risks and foolish decisions, and I hope they will always make wise and expansive choices.
There's hardly a week that goes by that I don't consult with one of my grown sons or their beloved women for opinion, advice or a recommendation of some sort. I love meeting their friends, and I take joy in just listening to them talk to one another. They live in a world that is different than mine, and while my husband and I can bring the wisdom of years and our own life's experiences to bear in our relationships with our grown children, we have so much to learn from them, as well.
Not long ago, I had the opportunity to sit down for lunch with a young woman who used to babysit my children. She's now in her 30's, a seminary graduate, and a pastor. This girl who used to build sofa forts with my kids and whose decision once to help them make red jello while I was away resulted in a spill of epic proportions, is now a professional colleague to me. We shared with one another about our congregations and how we've fared and adapted during the COVID-19 pandemic. We shared about our respective ministries, and commiserated about a few of the difficulties each of us has experienced along the way to where we are, today.
I'm reminded of the apostle Paul's words to the young Timothy, who found himself thrust into leadership in a troubled congregation of the early Church: "Let no one despise your youth, but set the believers an example in speech and conduct, in love, in faith, in purity…do not neglect the gift that is in you…" (1st Timothy 4:12, 14a) Paul says elsewhere that "I have no one like him…how like a son with a father he has served with me in the work of the gospel." (Philippians 2:20a, 22b)
The young Christian adults of today are the mature Christian leaders of the near future. We do well to give them our ear. It is not always easy to hear what they have to say to us. We might wish that they preferred to adopt our own opinions and take up our preferred practices; just as our elders in the faith once wished of us! But the faithful young adults we know have become our colleagues in the Christian life. They want to nudge the rest of us toward worthy risks and expansive choices. If there is a faithful young adult in your life who is trying to gain your ear, take a moment to listen to what she or he has to say.
With prayers for your journey,
Connie Weaver