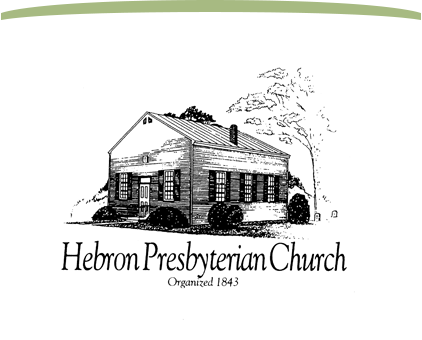 A Historic Church with a Living Mission
Pastor's Blog
Monthly Letter
A Glimpse of God's Glory
April 08, 2020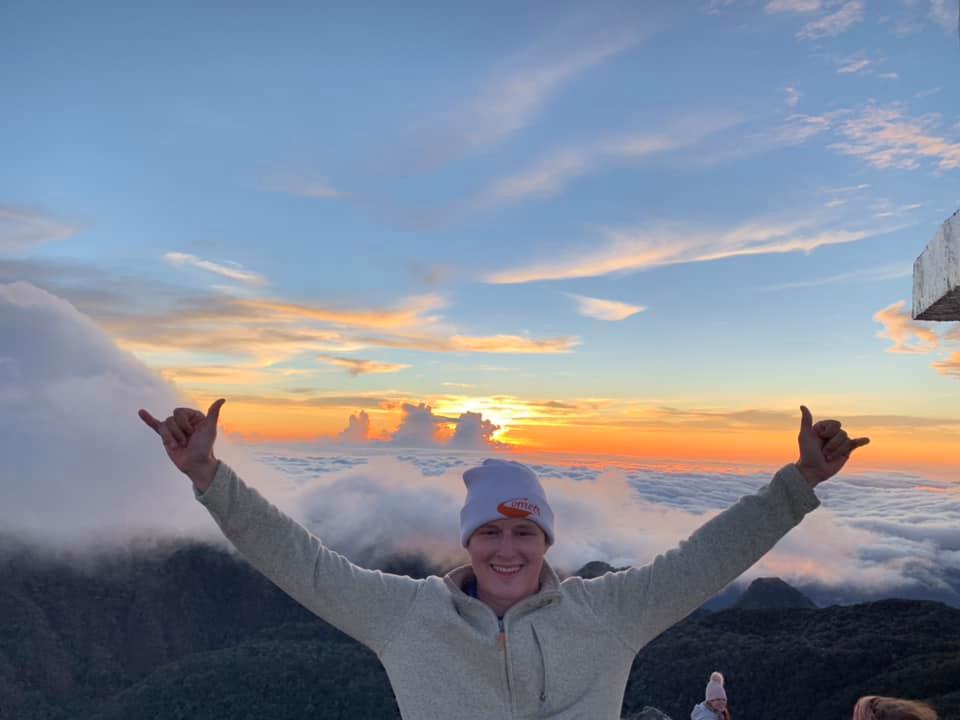 We are in an unusual season of the Church's life. All over the world, church leaders are having to make decisions about how to worship and work under threat of a global pandemic. A few have denied the imperative to cease gathering, claiming that there is healing power in the Eucharist or that God would protect them in some other way from the effects of the novel coronavirus if they continued to hold worship services. But most have understood that while there is indeed a great power of God to heal, there is also a moral responsibility to use the intellect God has given us to make good choices to protect the most vulnerable among us.
Hebron Church is among those whose leaders have chosen to suspend gatherings for worship until the greatest threat from the effects of COVID-19 have passed. We have done this out of care for one another and for our community, and for our health care workers who are on the front lines of fighting this disease. We have chosen instead to offer a live-streamed worship opportunity on our church's Facebook page each Sunday, and to record the service for posting afterwards. Many have appreciated the opportunity to worship together in this way.
It has been sad to think of celebrating Easter without being able to gather as a church family. One thing we have encouraged people to do is to submit photos of something that represents "resurrection" to them. These will be compiled and presented as a slide show on our Facebook page on Easter Sunday. One photo I submitted is of my son, Henry, at the top of Volcano Baru in Panama at sunrise. It's a recommended hike for visitors to the area, but it's long and arduous and it begins in the dark. Henry was in Panama for a medical project with Floating Doctors. Several members of the team started out in the middle of the night for the top of Volcano Baru, so they could be there for one of the summit's famous sunrises.
Henry's photos showed that it was indeed a glorious sunrise, and well worth the hike. As stunning as it was, however, it was over quickly and there was nothing left to do except start the long hike back down the mountain and get back to work. The team was helping to provide medical care to remote river villages. It can be challenging work, but they did it that day with an eyeful of the astounding beauty and wonder of God's creation within memory's reach.
The celebration of Easter does something similar for us as Christians. It's a glimpse of God's glory and beauty in the Resurrection of Jesus Christ that interrupts our ordinary lives. If we've engaged it fully, then we've come through the arduous journey of remembering Christ's suffering during Holy Week; his arrest, his interrogation, his torture and his excruciating death on the Cross. We make this dark and difficult journey with Jesus through the Scriptures, to come into the new light of the Resurrection on Easter Sunday. Then we "head back down the mountain" to continue God's work. But our work has been strengthened by the memory of Easter Sunday.
We are finding in so many ways that this present interruption of our normal work and worship is a time of potential creativity, as we seek different ways to do the ordinary things of life. I pray that Easter Sunday will be a time when you will feel the closeness of Christ's presence and get a glimpse of God's glory that will empower you for the days ahead.
With prayers for your journey,
Connie Weaver