A Historic Church with a Living Mission
Youth
Hebron Youth Events
The youth group meets at the Parrish House (adjacent to the church parking lot) unless otherwise noted.
Youth Group is a 90-minute mix of fun, snacks, Bible study and more.
---
It's SUMMER! Stay tuned for special events this summer.
Sunday night youth group meetings will resume in September.
Sunday, August 11 Pool Party at Perry's house, 11:30am-1:30pm
Sunday, August 18 Prayer for Our Schools, 11:30am-12:30pm
[We will travel together to pray at Randolph Elementary and Goochland Middle/High Schools]
Sunday, August 25 Bluegrass and Gospel Concert at 5:00pm, ice cream and fellowship
Sunday, September 8 Sunday night youth group kick off, 6:00-7:30pm
---
Email Lori for more information: hebrondce@comcast.net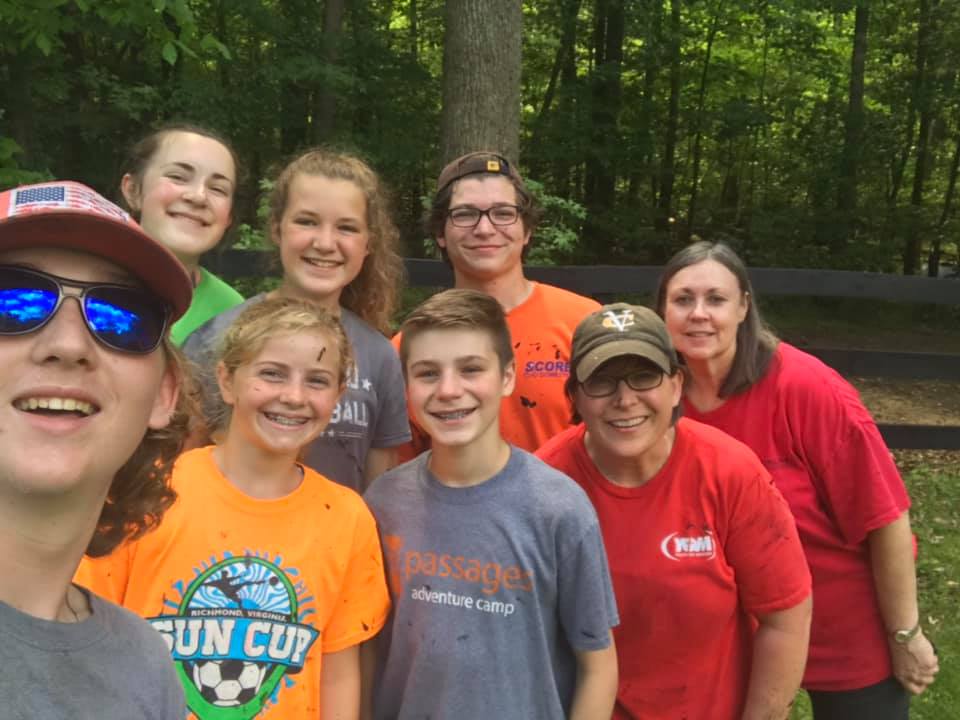 2019 Youth Summer Mission Trip
Pikeville, Kentucky - June 23-28
This summer our students led Vacation Bible School and camp activities for 39 children. We began each day by serving lunch, followed by Bible stories, crafts, games, songs, and fun themed activities. We are grateful for the ways God showed His love to us and through us, and we pray for seeds of faith to grow in the lives of these children and in this community.