A Historic Church with a Living Mission
VBS Kids' Bible Camp
VBS Kids' Bible Camp
2020 has been a year like no other.
That means we are all making a lot of adjustments and trying new ways of staying in community and connecting with one another. This summer, our Vacation Bible School [Kids' Bible Camp] will still be offered to our local community, but in a brand new way.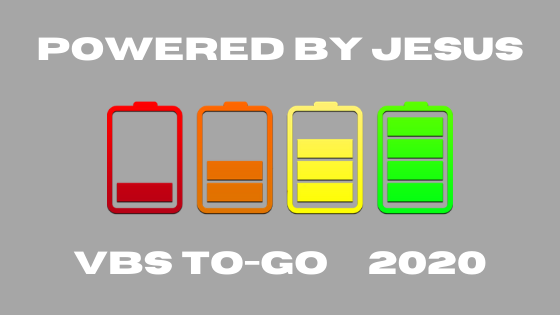 Powered By Jesus* is an at-home experience for kids to discover the love and hope of Jesus
through hands-on activities, Bible story videos, and high-energy music videos.
Supplies are limited - click the logo to pre-register today!
Here's how it works:
1
.
You must pre-register
by June 1 to receive a VBS To-Go Kit.** Kits will be available for pick-up June 11 and 12.
2. Materials will be provided*** for each child to participate in hands-on activities including crafts, outreach projects, games, Family Connection activities, and more! Activities are suitable for children ages 4-12 (with some help from a parent or older sibling).
3. Easy-to-follow written instructions will be included for all activities
4. Links from our website will give you access to Bible story and music videos
5. Families can share VBS To-Go photos and videos on our Facebook page
6. Kids will discover that Jesus' power helps us do hard things, gives us hope, helps us be bold, lets us live forever, and helps us be good friends.
*Many thanks to Group Publishing for granting permission to use elements of Rocky Railway VBS for online and at-home use.
**For local residents only. Sorry, we are unable to ship.
***You will need to supply some items from home, such as markers, paper, crayons, snack ingredients, etc. A complete list will be sent to you ahead of time.